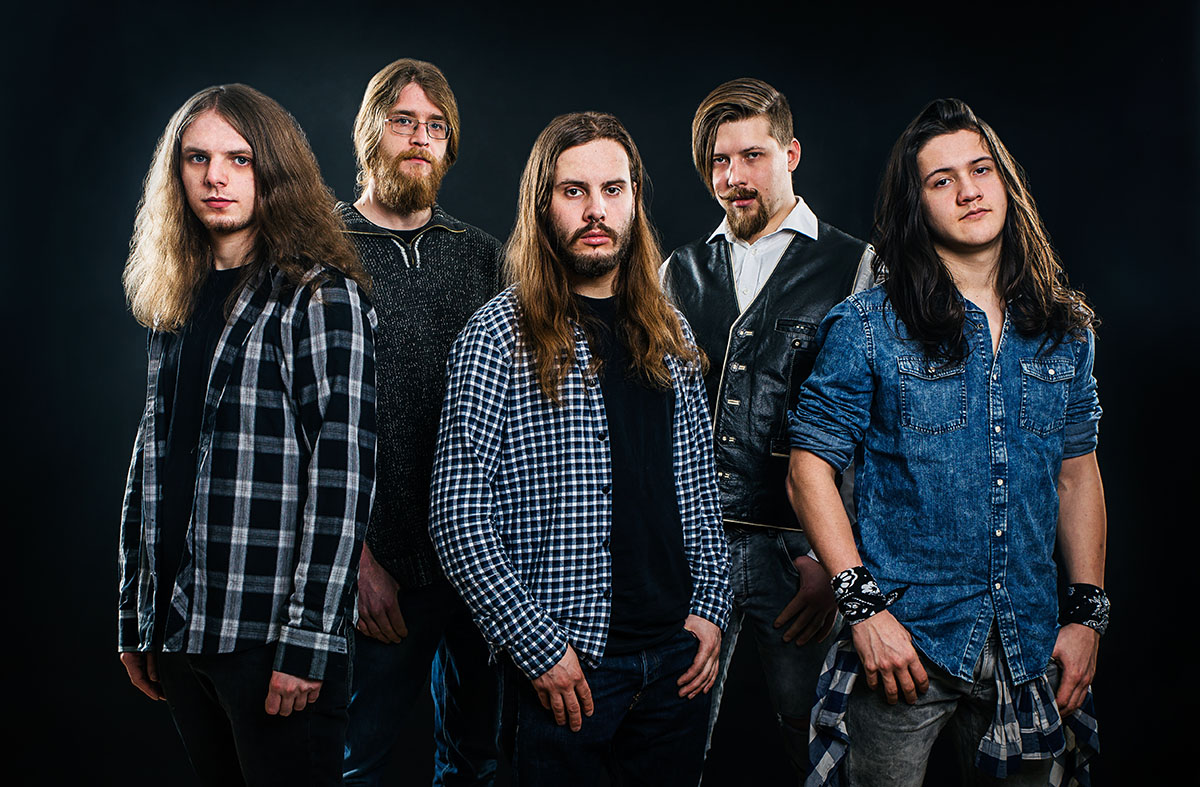 Tim Beimer (Vocals)
Elias Mayer (Guitar, Keys, Vocals)
Robin Waij (Guitar)
Kevin van der Reijnst (Bass)
Wouter Macare (Drums)
Hillsphere is a post-progressive rock band from The Netherlands that combines their love for atmospherical soundscapes with metal's musical intensity. The bands' sound has been described as an increasing amount of intensity that melancholically builds up towards a more open climax with aggressive undertones.
Songs like "Aquarius" and "Clairvoyance" lean on a very melodic tapestry accentuating the Progressive Rock side of Hillsphere, but songs like "Our Physical Way Of Speaking" and "Mind At Rest" provide an impact that is not unlike certain darker metal acts out there today. This diversity gives the band it's progressive nature and makes it.
Hillsphere started out as the musical endeavour of main composer, guitarist and keyboardist Elias Mayer, but soon evolved into a full-fledged live band with Eren Özilhan on guitar, Tom van Hogen on bass and Jorn van der Wal on drums. Their first live appearances where mainly instrumental. When they eventually started producing their debut album, Elias asked vocalist Tim Beimer for a guest appearance on the song 'Our Physical Way Of Speaking', which ended up as the fourth track on their debut album "Florescence". It didn't take long before Elias made the decision to feature Tim on the rest of the album as well.
With this line-up, Hillsphere played stages across the Netherlands in support of diverse acts within the progressive scene like Pain of Salvation, Vandenplas and Soul Secret. In these formative stages, the band was able to develop their sound and concept. From there on, they continued their recordings on Florescence until it became clear that some changes in their bands' line-up had to take place. Robin Waij took over guitar duties, Kevin van der Reijnst came in on bass and Wouter Macare on took place on the new drum seat. These new members alongside Elias & Tim form the formation of Hillsphere as it is now.
Hillsphere's new formation is working on brand new material and has been performing their debut-album Florescence live multiple times, proving that they can do the music justice. Hillsphere has just started on their musical adventure, but here is to hoping that Hillsphere's period of Florescence has only just begun!